Leading PPE manufacturer donates surplus fabric to quilting project for vulnerable people
Leading PPE manufacturer Alpha Solway has donated a quantity of surplus quilted lining fabric from its Scottish factories to a textiles project in Langholm, Dumfries and Galloway.  Local people are exploring ways of using the material to benefit vulnerable groups and during the lockdown period they have been creating 'Quilted Hugs' which use the fabric as backing. Quilted Hugs are lap quilts or cushions which have been donated to isolated, vulnerable people across the region to help to support and comfort them during the Covid-19 outbreak.
Alpha Solway's Operations Director, Sherree Gracie comments, "We were delighted to be able to find such a good use for the surplus fabric from our factories. The quilting groups in Langholm, and across Dumfries and Galloway, are working tirelessly to produce these beautiful quilts which bring such joy and comfort to those who have been most affected by the Covid-19 lockdown."
Coordinating through Ann Hill of The Quilters of Shambellie House, local quilters in Langholm have so far made eight 'quilted hugs' using Alpha Solway's surplus material, and they are busy making more. Each quilt contains a personal message to the recipient from the person who has made the quilt.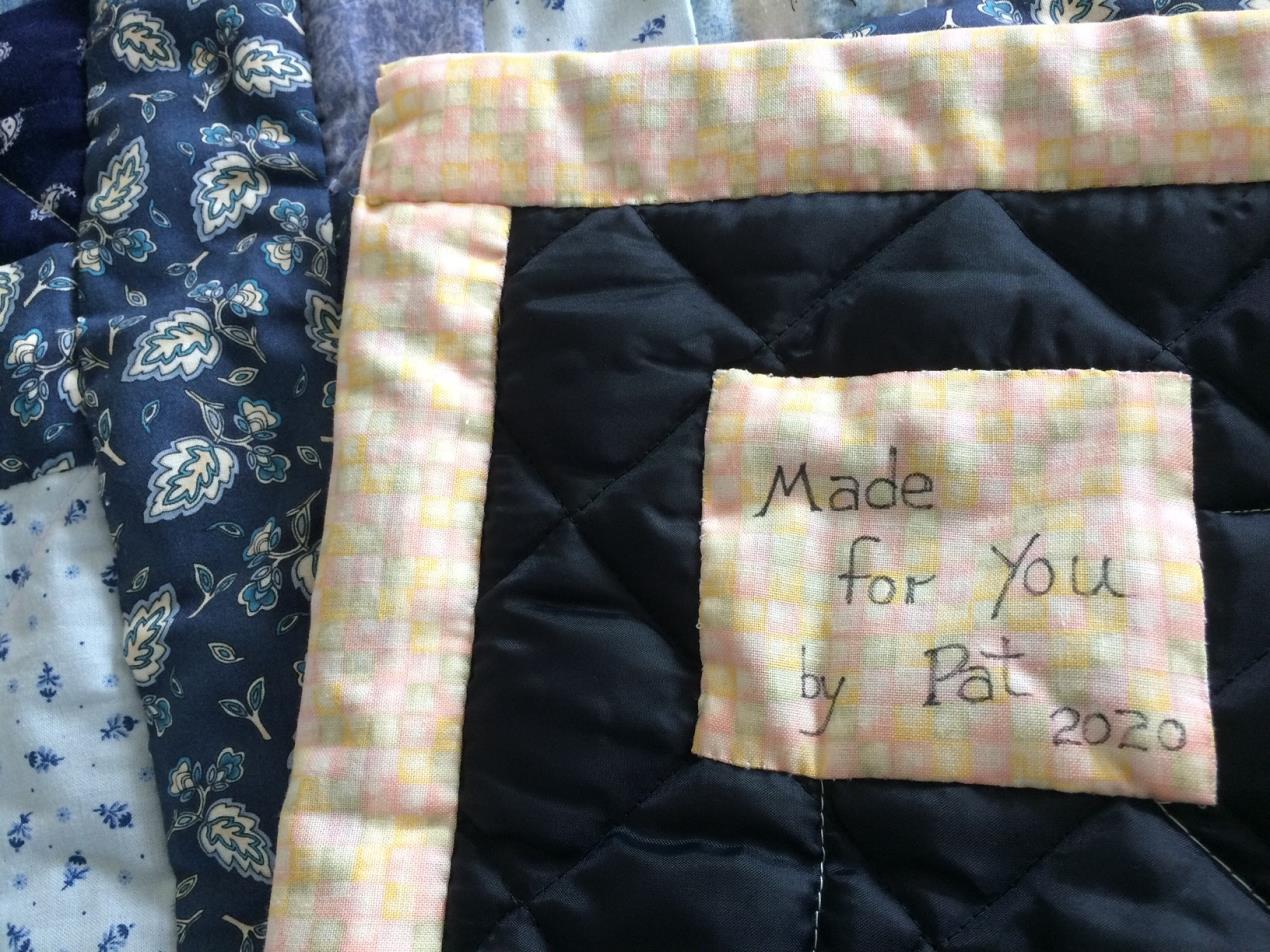 Historically, Alpha Solway, part of the Globus Group, used surplus material from production to make quilted garments. Over the Covid-19 outbreak, the company was keen to find a local initiative that might be able to put it to good use. After researching possible uses for the fabric, the Alpha Solway team discovered that it was ideal to donate the surplus materials to the Langholm Initiative.
Judith Johnson from the Langholm Initiative comments, "I delivered the quilts recently to Ann Hill, of the Quilters Guild, and she was delighted to receive the lovely pieces of work to be distributed across the region. Ann has also offered to come over to Langholm when things ease up, to deliver workshops to adults and school children to expand the quilt making over the winter."
Ann Hill, who has been coordinating the 'Quilted Hugs' project, has previously raised over £100,000 for Alzheimer's UK, and is 'quilter-in-residence' for the charity.